Featured Installation - Round Pens
Having a quiet place to work your horse makes training a lot easier and more productive. We install both round pens and riding arenas for horse owners and can build a quality, safe riding area for you.

6 ft. tall, oak board round pen with bottom skirting. This round pen was built with a diagonal skirting on the inside bottom of the pen, to keep the horses away from the outside fence. Although the boards are close together to keep the horse from being distracted by movement outside of the pen, the gap between the boards allowed air movement during hot summer days.

Inside area of round pen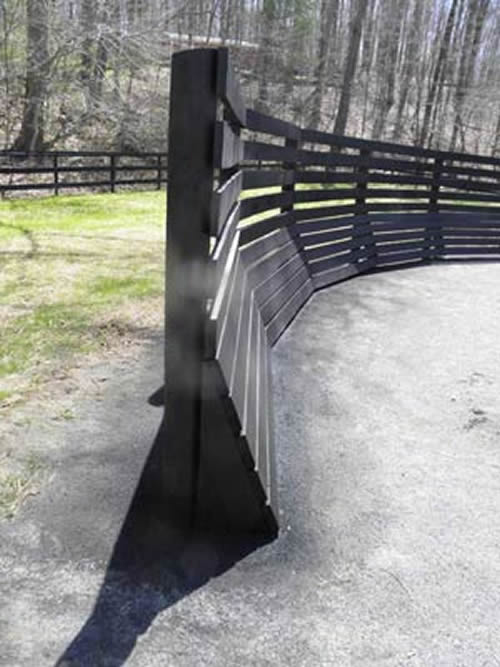 The customer wanted a skirting on the inside of the round-pen.
Fence Installations throughout Virginia and northern North Carolina
Ranck's Quality Fencing, LLC is a professional, fully licensed fence contractor serving Virginia and northern North Carolina customers since 1999. Installing:
Our Philosophy
Our company's mission is three-fold: quality workmanship, integrity, and customer service.

We do not believe in taking shortcuts that will later weaken the fence. An investment in a fence is too important to simply find the cheapest installer in the area. We install fences at a fair price, but will not sacrifice quality in order to "beat the competition."